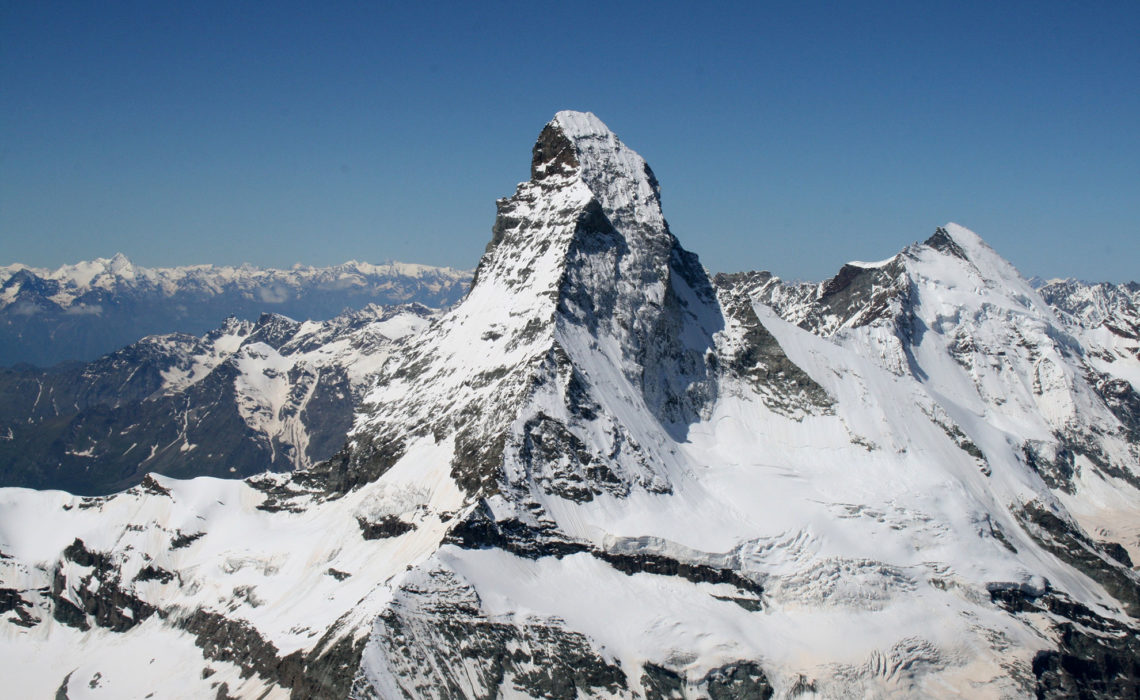 Maybe the most famous peak of the Alps, a perfect pyramid which impossible not to recognize.
The climbing to the summit following the Leone Ridge ( Italian route ) it is a serious climbing and needs a good training before to go there for the summit.
The timing is: first day from Duca degli Abruzzi Hut to Carrel Hut takes 3/4 hours with the first climbing section, second day to the summit takes 4 hours and 7 hours to go down to Duca degli Abruzzi Hut.
Day 1 : hike up from rifugio Duca degli Abruzzi to Capanna Carrel four hrs.
Day 2 : from Capanna Carrel to the Summit 4 hrs. than back to the valley 6/7 hrs.
Max nr. of partecipants : 1.
Skills required : Good physical training, climbing level III°/IV° UIAA.
Technical equipment : Provided by your Mountain Guide.