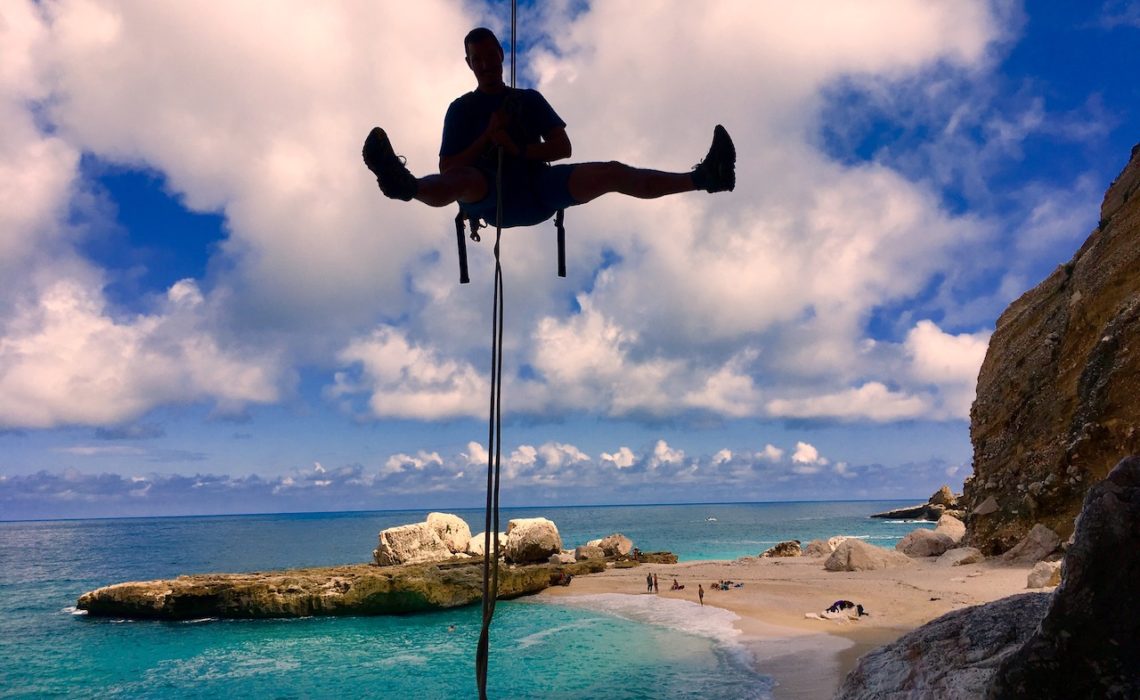 Have you still done the Selvaggio Blue Trek and would you like to do something more ?
Do you think that Selvaggio Blue couldn't be enough and  would you like to have more challenge ?
We have something really special for you : The BlueXtreme Trek !
BlueXtreme it is the new trek along the same coastline where Selvaggio Blue goes, but in the opposite direction from North to South with a different itinerary.
The trek it is more technical with two difficult via ferrata to climb and longer and more rappel to do, every day it is longer than the days on Selvaggio Blue.
A perfect wilderness, the good challenge and the lovely afternoon swim at the end of the day, makes the trek something really unique, a very good reason to come and visit the amazing Sardinia island.
Durattion : 8 days for 6 days of trekking.
Lenght of the hikes : from 5 to 9 hrs.
Min. number of partecipants : 4.
Max. number of partecipants : 5.
Skills required : via ferrata experience, rappelling experience.
Technical equipment : a detailed check list will be available when you'll be booking the trek.