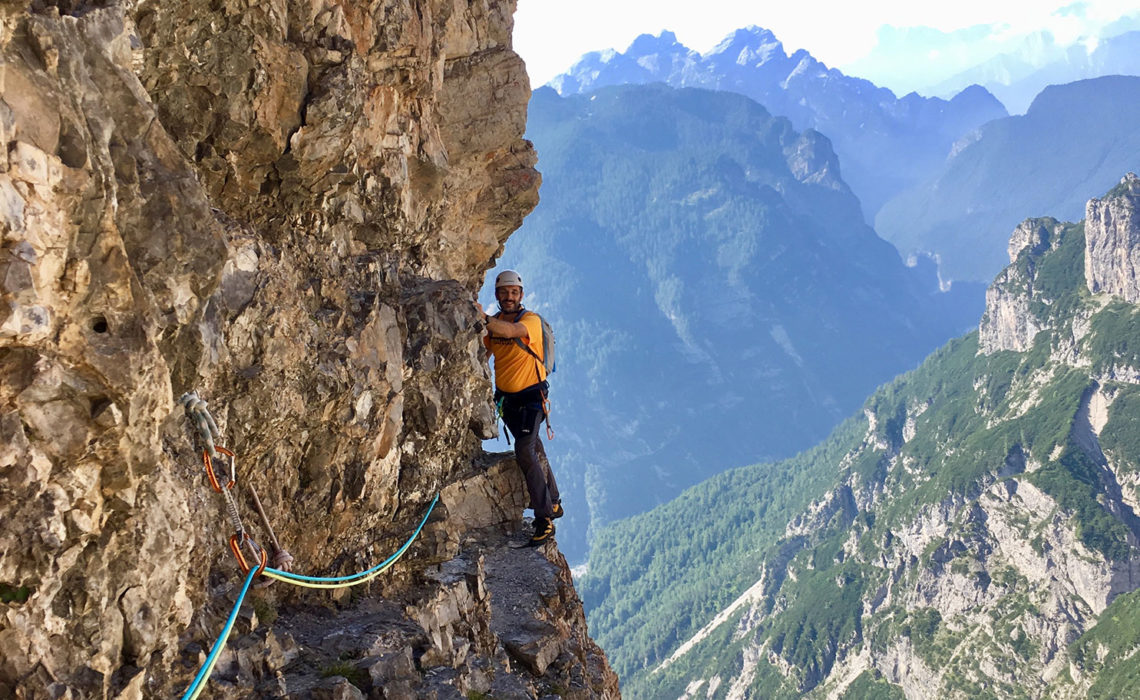 This is a real hidden treasure in a box of mountains that keep this amazing tower invisible.
Only with an hour and a half of hiking it is possible to put the yes on it.
The climbing has a 4° with just a single movement of 5° and it was followed for the first time on September 1902.
Approach : two hrs. from the car park to the bottom of the rock face.
Climbing : two/three hrs. for the climbing and one and a half hrs. for the descent with 4 rappels.
Technical equipment : Provided by your Mountain Guide.