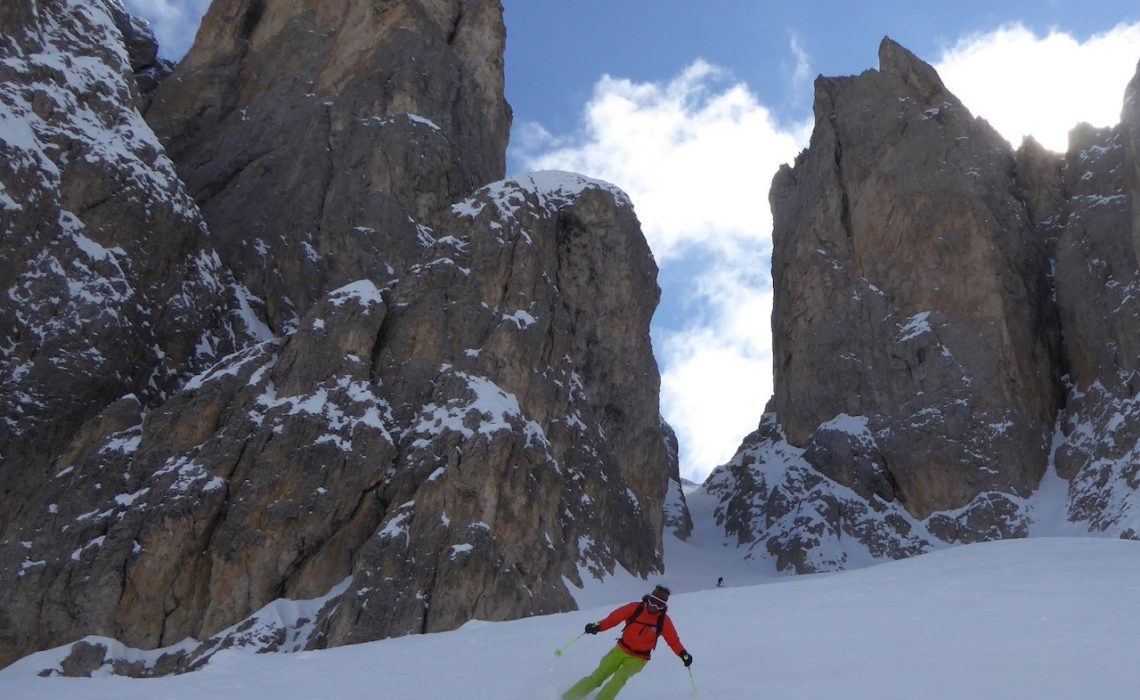 If you know the way, you'll always find something to ski.
This is what you need to have in your mind during a winter like this, with unusual warm temperatures and not too much snow.
But …. One more time we found a solution and with Maura, Roberto and Marc ( a Guide from Idaho curios to discover the Dolomites ) we've been in Sassolungo group skiing down from Forcella del Dente, a steep gully with good snow and steep enough to have fun.
Another good day in the Dolomites.